Jenny Agutter was born in Taunton in the English West Country. The daughter of a British army officer, she spent her childhood visiting and living in many different countries, including Germany, Singapore and Cyprus. Back in England, she trained at Elmhurst Ballet School and at the age of eleven was cast as a young dancer in Walt Disney's film Ballerina. A number of television and film roles followed.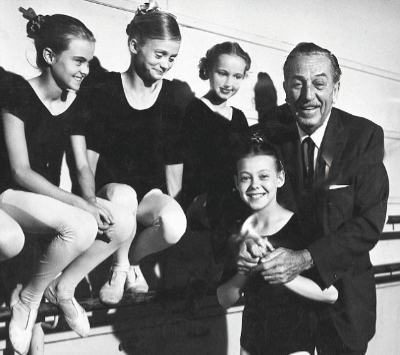 She first played Roberta in a BBC serialisation of The Railway Children directed by Julia Smith in 1967. Almost three years later, after filming Walkabout in Australia, she was asked by Lionel Jeffries to play the same role in the film of The Railway Children.
The following year she played Fritha in the BBC TV film of The Snow Goose, for which she won an Emmy.
Having grown up working in film and television, Jenny turned to theatre to broaden her experience. Aged twenty-one she joined the National Theatre to play Miranda in Sir Peter Hall's production of The Tempest with Sir John Gielgud.
After her season at the National Theatre, Jenny went to Los Angeles where she was signed up by MGM to make Logan's Run. Hollywood became home but she continued to work in Europe as well as the United States. Other films include The Eagle Has Landed, An American Werewolf in London, Sweet William and Equus, for which she won a British Academy Award.
Jenny continued her career in the theatre, joining the Royal Shakespeare Company to play in King Lear, Edward Bond's Lear, and the Elizabethan thriller Arden of Faversham.
She has played in the West End in Stephen Poliakoff's Breaking the Silence and on Broadway opposite Derek Jacobi in Breaking the Code.
In 1995 she went with the RSC to Tokyo, playing the Princess of France in Love's Labour's Lost, and she was Mrs Darling in 1998/9 Royal National Theatre production of Peter Pan with Ian McKellen as Hook.
Jenny's television appearances have won her a large audience on both sides of the Atlantic. Her numerous credits include The Snow Goose, A War of Children, Beulah Land, Silas Marner and The Buccaneers. In 2000 Jenny returned to The Railway Children to play Mother in the Carlton TV adaptation of the story. Jenny played Tessa in the successful BBC TV series Spooks and played opposite John Hurt in the much acclaimed TV adaptation of The Alan Clark Diaries, shown on BBC4.
Jenny's keen interest in photography led to the publication of a book of photographs and words in which she gives a personal view of LA and London. Snap was published in 1983 by Quartet.
Among Jenny's many audio recordings of books are The Secret Garden (winner of the Spoken Word Award for best children's book), Music and Silence, Bad Blood and Mrs Robinson's Disgrace.
Jenny is currently playing Sister Julienne in the hit BBC TV Drama Call the Midwife – recently voted the Best Drama of the 21st Century.
Jenny is a hardworking fundraiser for a great many charities.
For a more comprehensive list of Jenny's film, TV, theatre and audio credits, see under Credits.